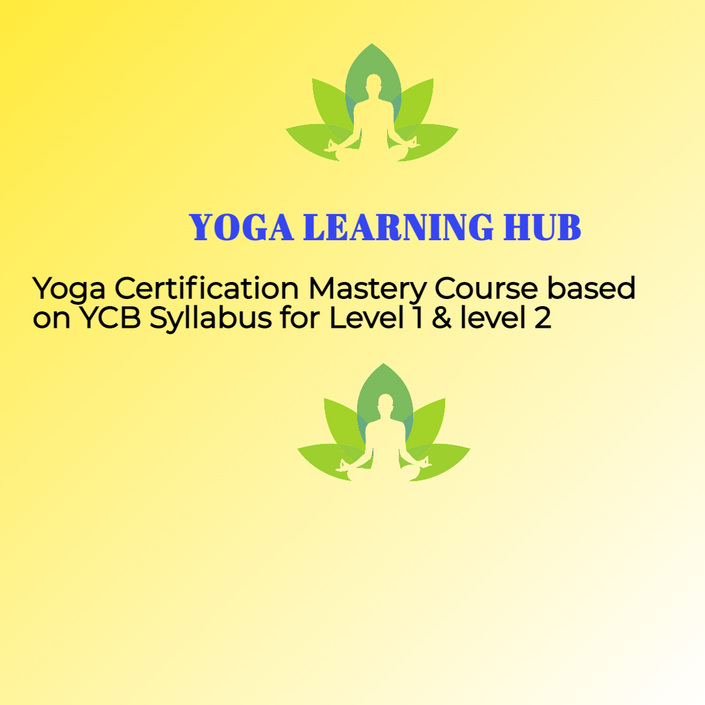 Yoga Certification Mastery Course for All Levels
This Course will Help you to Learn and Understand the Core Concepts ofYoga and give you Exponential Learning and will help to Clear Level 1/2 Yoga Certification
This Course will give a Solid Foundation in Yoga on Important Concepts as a Yoga Practitioner should know.
This Cirriculum will also help you to Clear Level 1 and 2 Yoga Protocol Instructor that will help to teach Yoga anywhere in the world
This will help to know in depth about the Fundamentals. Learners can also opt to go for Level 1 or Level 2 Certification from YCB Yoga Control Board.We Provide with Yoga Foundation Level 1 and Level 2 PDF book. We will recommend Level 1 and Level 2 Theory book that will help you to clear theory and practical exams.
One MCQ Books to be Refered to Sucessfully Clear Level 1 and 2
Yoga Certification Board, established by Ministry of AYUSH, Government of India, is the only Board which has been set up by any Government for certification in the field of Yoga. The YCB certifies Yoga professionals under various levels and category so that the Yoga Professionals can select the level and category as per their skills and competences.
The competences range from basic yoga protocol to Yoga master, from assistant Yoga therapist to Yoga Therapy Consultant. YCB strives to introduce more levels. The certification helps in promoting Yoga as career skill which till date is an unorganized career option. The certified Yoga Professionals are exposed to better job opportunities across the globe. YCB offers certificates to Yoga professionals to practice Yoga as therapy. These certificates will only only provide a platform for experienced Yoga therapy professionals but will also lead to promotion of Yoga as one of the tools for therapy. The YCB certificate will standardization and quality in practice and teaching of Yoga and in long term the availability of certified Yoga Professionals will promote correct practice of Yoga leading to healthy living style.
YCB is also accreditating Yoga Institutions / centres based on their years of existence, scale of operation and experience in the field of Yoga. This will ensure that the Yoga institution will get recognition for their contribution towards Yoga. The Institutions are accreditated under 4 levels. This will help in bringing standards in teaching and practice of Yoga among various Institutions without interfering in their delivery system. Synchronization of Yoga legacy and certificate will produce trained and qualified Yoga Professional.
You can also do this Course if want to have indepth Yoga asanas, Pranayama and Meditaion experience
The examination of Yoga Professionals will be in two stages. Stage 1 is theory exam whichi successful, will be followed by stage 2 (practical) exam for both level 1 and Level 2.
Yoga Instructor Certification Exam (Level1 and Level2)
Slight Pattern may Vary DEpending upon the Personal Certifying Agency
Theory Exam Level 1
There will be a Theory Exam consisting of MCQ (Multiple Choice Questions) which will be followed by a Practical Exam for people who successfully pass the theory exam

The MCQ exam will have 60 MCQ (Multiple Choice Questions) of1 mark each. Duration of the exam will be 1 hour & 30 minutes (1.5 hrs).Maximum Marks possible will be 60. All Questions will be compulsory.

If you score 70% and more you will be declared eligible for practical exam.
If you fail to score 70% you need to write your theory exam again by depositing the requisite exam fee and taking the exam.
Syllabus for level 1 may be visited by accessing (Link).
Practical Exam Level 1
After successfully passing the Theory exam (70% marks or more), candidates are required to appear and pass the Practical Exam to become eligible for the certificate.
To appear for the practical the candidate needs to deposit the requisite fee with the examination body.
A panel of 3 examiners shall assess competence of candidates.
Practical for Level 1 will comprise of demonstration and viva-voce
We will Assist for Applying and Preparing for Level 1 Exams and asssist to get Yoga Level 1 Yoga certification from GOVT that has international Demand
VIVA will be there
Your Instructor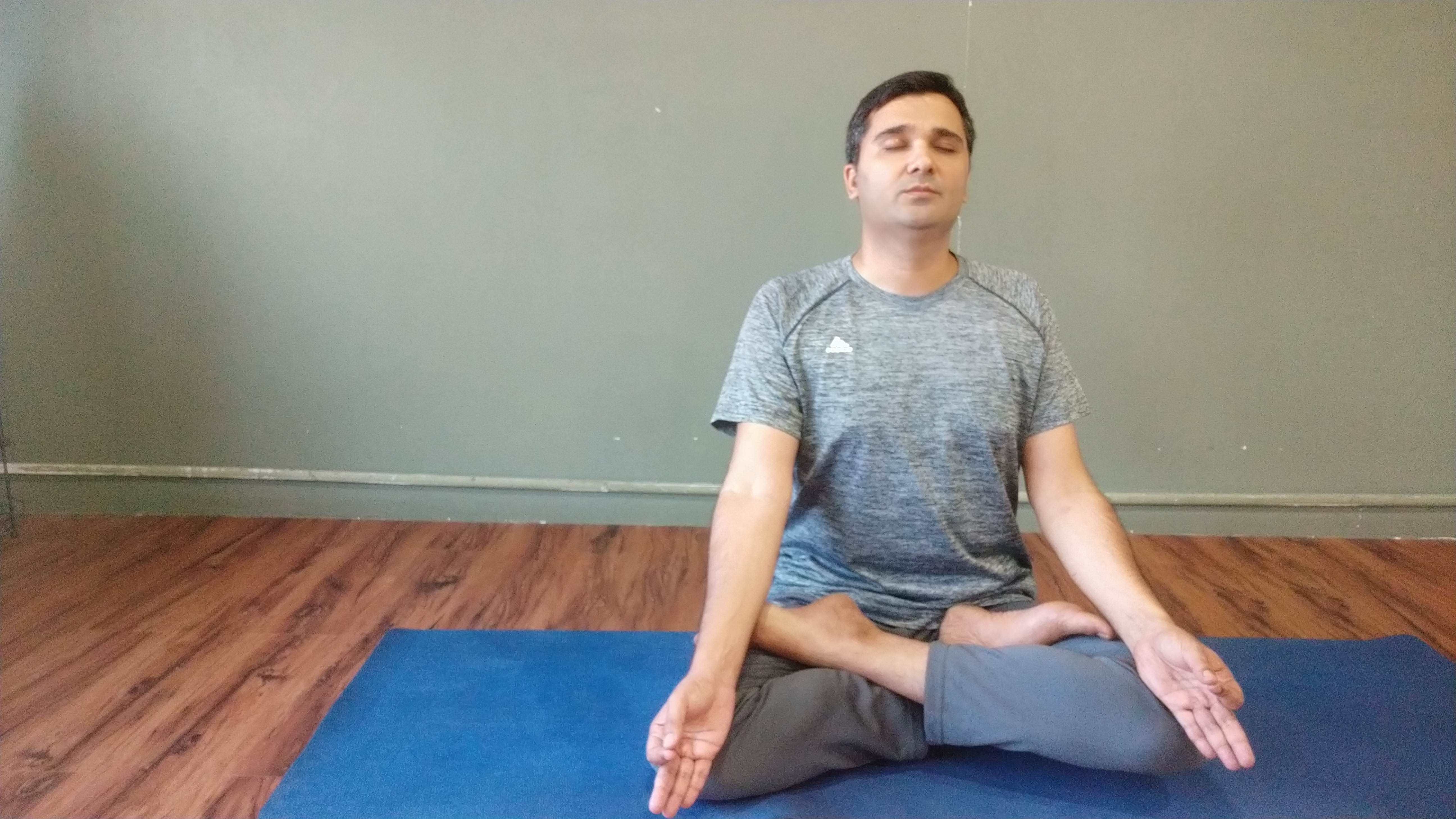 Anubhav is a Digital Yogapruenuer and a Yoga Coach, and founder of Yoga Learning Online Training Hub.He is practising yoga since last 10 years, Anubhav has completed his 3 years full time yoga Education from the most reputed yoga institutes in the world, SVYASA Bangalore(PGDYT) and Kaivalyadhama Lonavala(PGDYED) and also did Msc(Yoga Therapy). He is also an Yoga Level 3 Yoga Teacher and Evaluator
His keen insight about mind body setup and functions enables him to devise top class theraputic and fitness sessions. He has transformed more than 10000 lives till now, He has also travelled to many countries like Poland, Dubai etc under govt mission to spread yoga.
Anubhav keep formulation sessions which are tested and proved for many modern life diseases. His Keen interest how yoga helps in managing Stress and make a person completely balance at all levels physical, Mental, Emotional and Spiritual

Course Curriculum
Module 2
Available in days
days after you enroll
Module 3
Available in days
days after you enroll
Courses Included with Purchase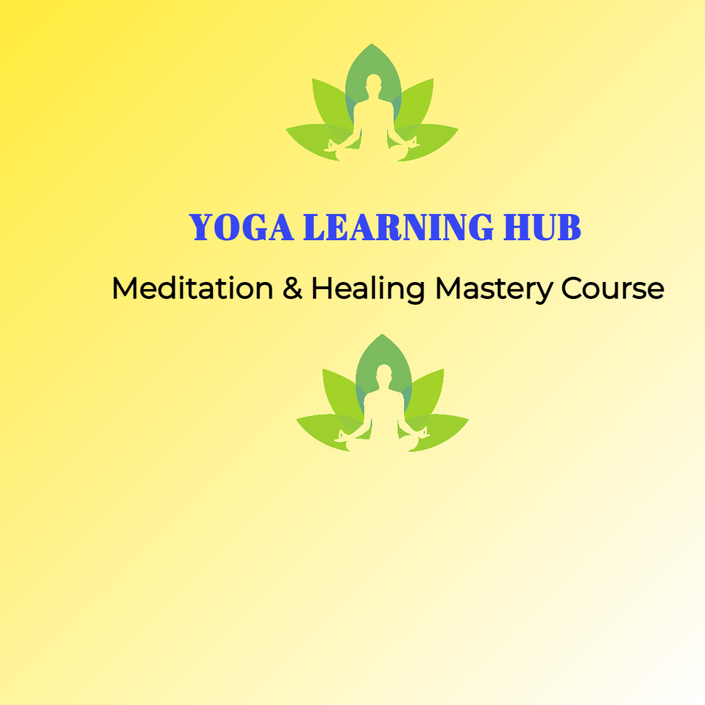 Mediation Healing and Healing Formula
Meditation is a certain quality. It is not a certain act. If you have time to breathe you have time to meditate.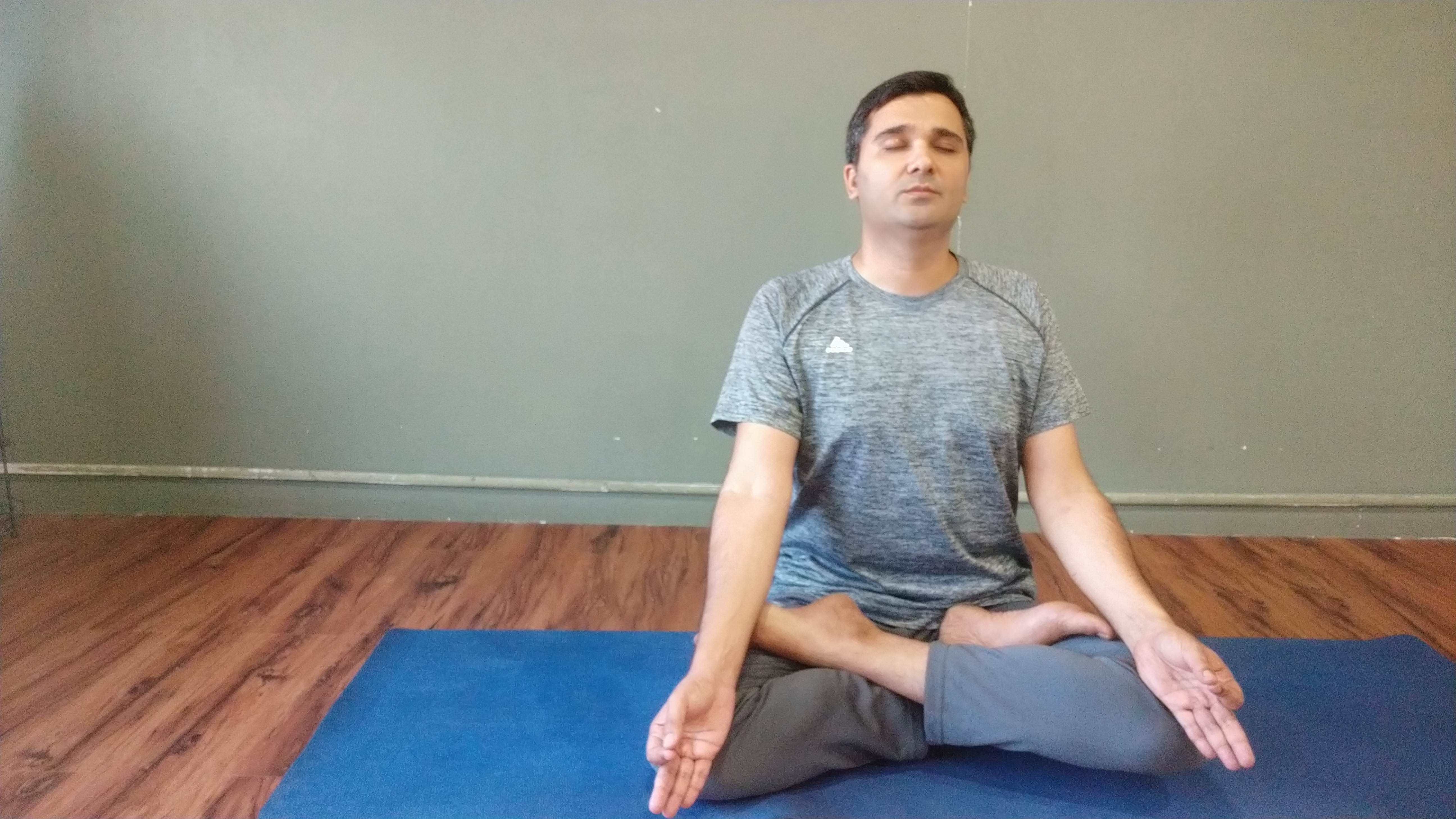 ₹3,999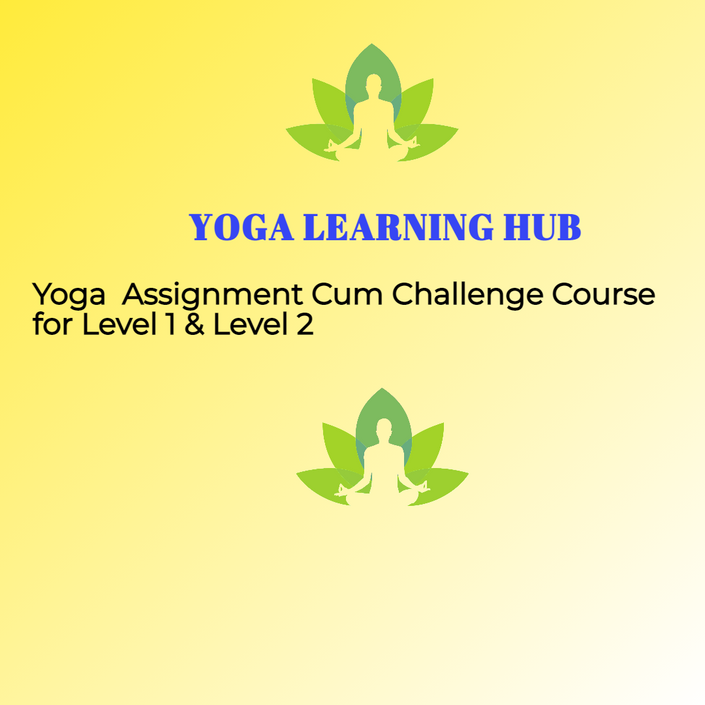 Yoga Assignment Cum Challenge Course for all Levels
These Assignments are based on the Previous Final Examination, take it very seriously, anyone who has completed 7 days after Enrollment can start from stage 1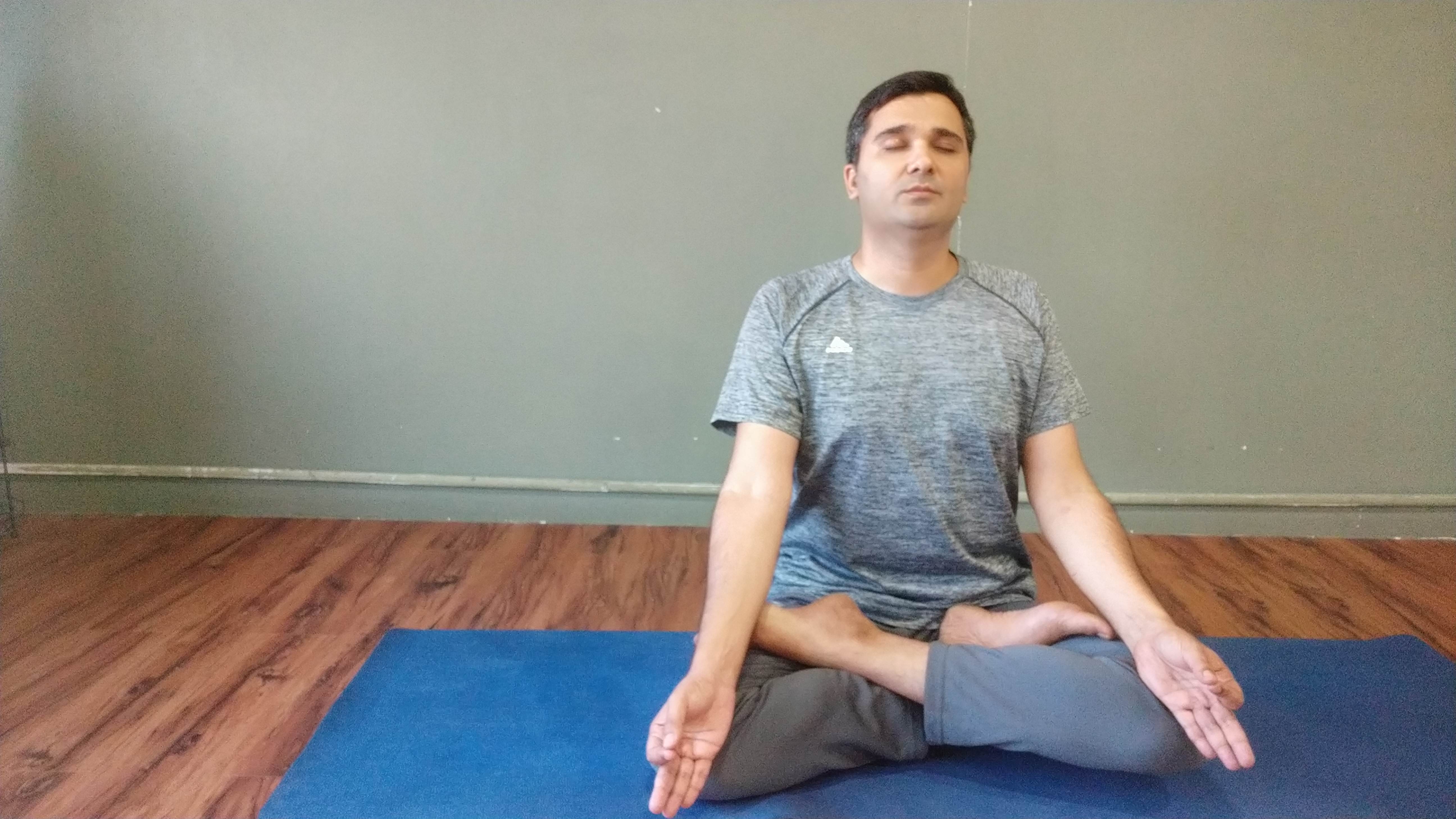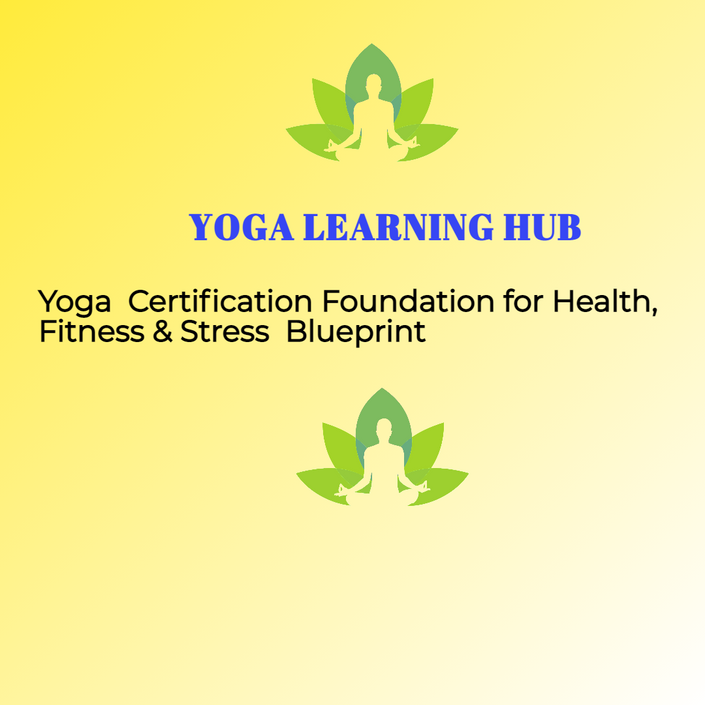 Yoga Certification Foundation for Health, Stress and BluePrint
Yoga for Health, Stress BluePrint includes Practicals,theory to help you to learn about yoga and will show how yoga can help you to have a Foundation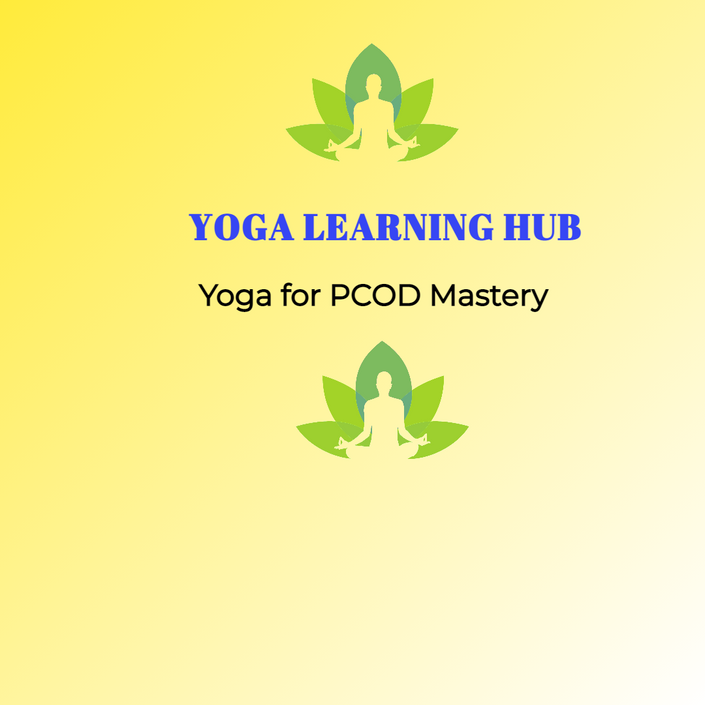 Yoga for PCOD Mastery
This Course includes practices for PCOD/ PCOS to balance Hormones and be Healthy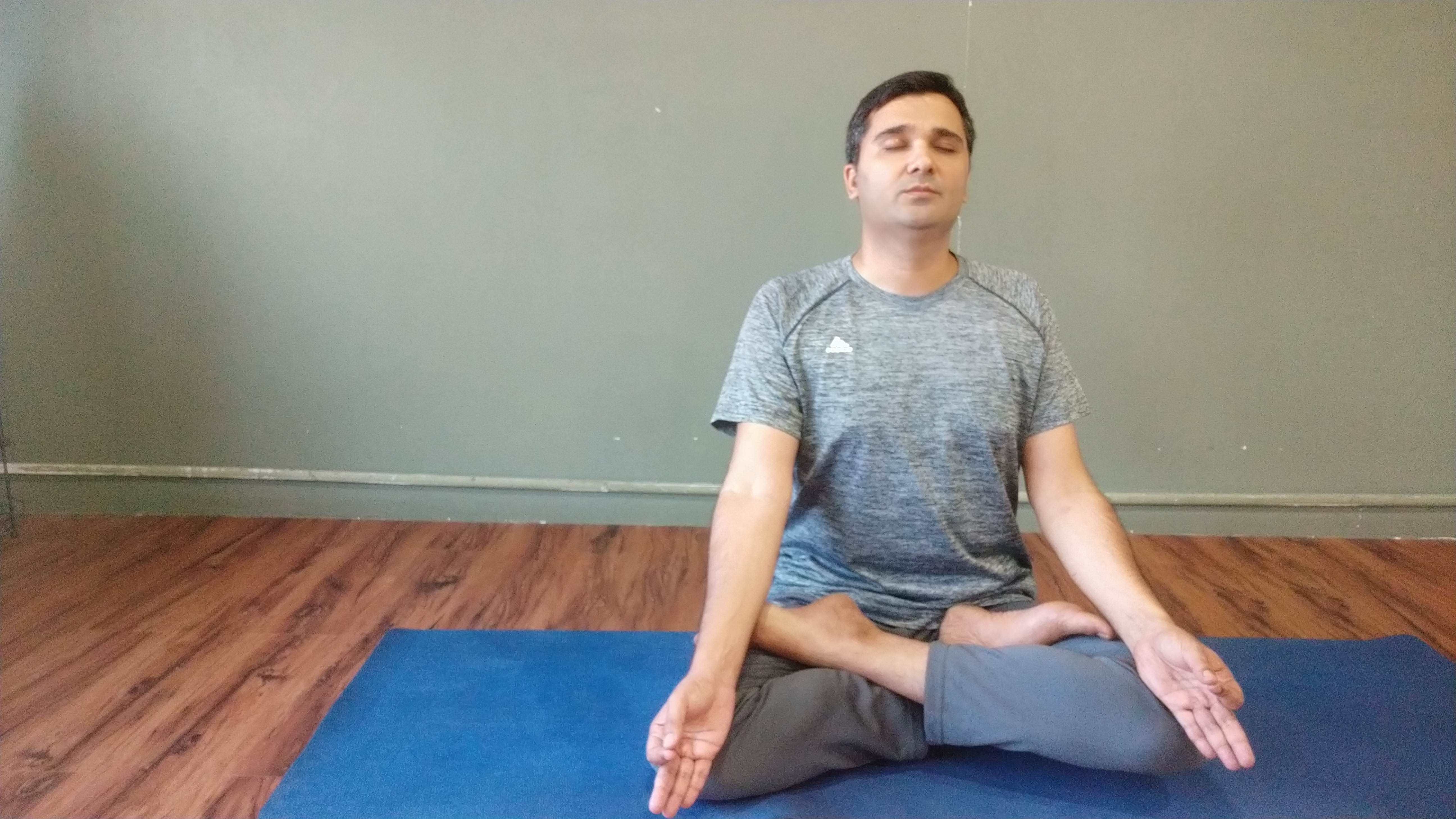 ₹3,999 every 3 months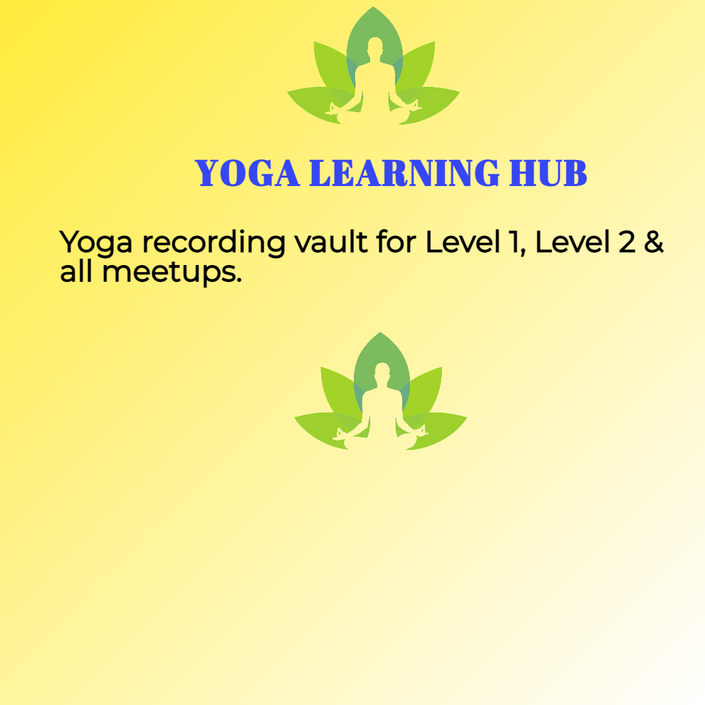 Yoga Leve1 and 2 and Training Vault( All Recording)
Here you will Find the Recorded Videos placed for reference, like New joinees or Examination Related Imp details or any imp PPT Etc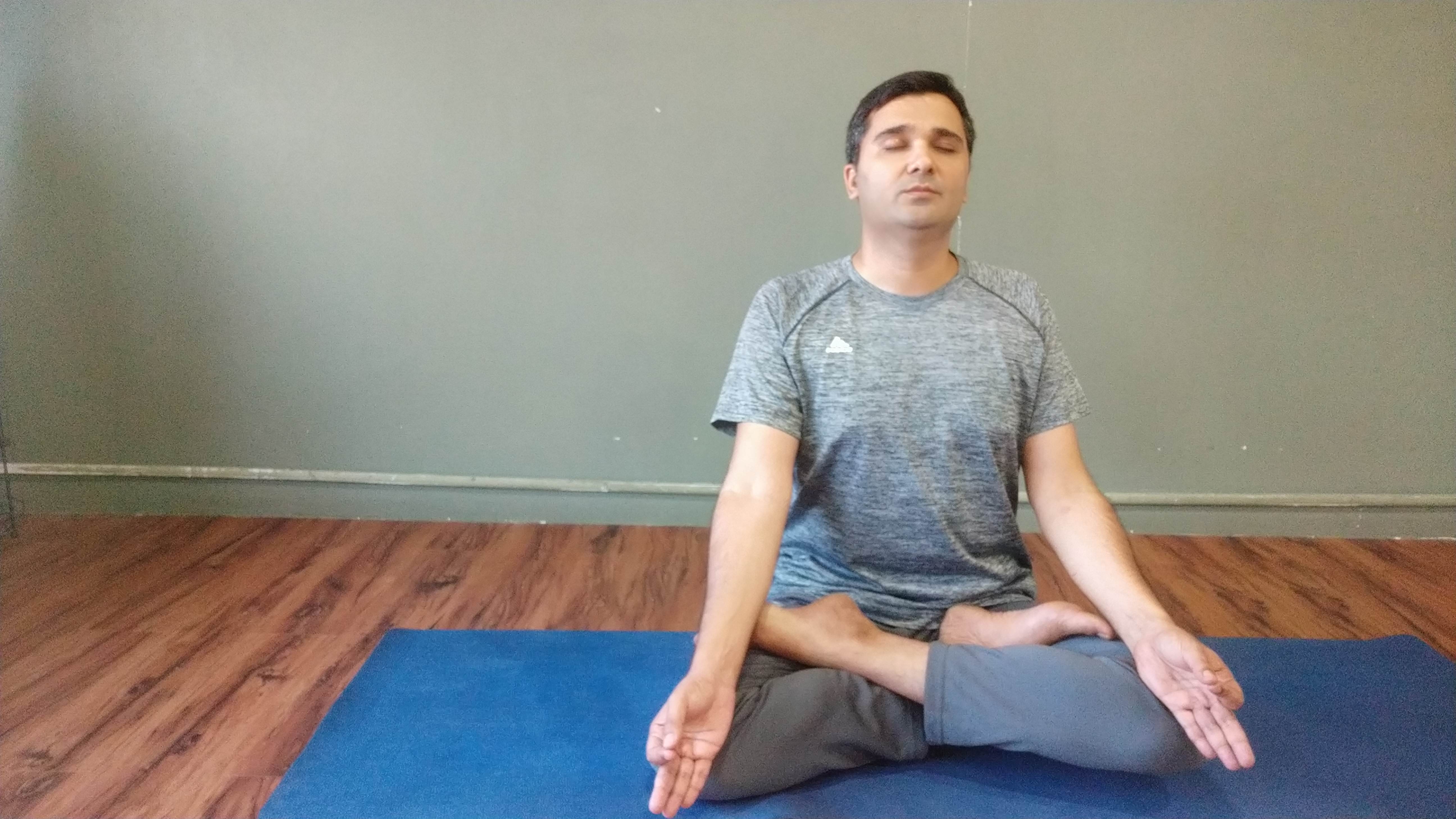 Level 3 and Yoga Therapy Course Details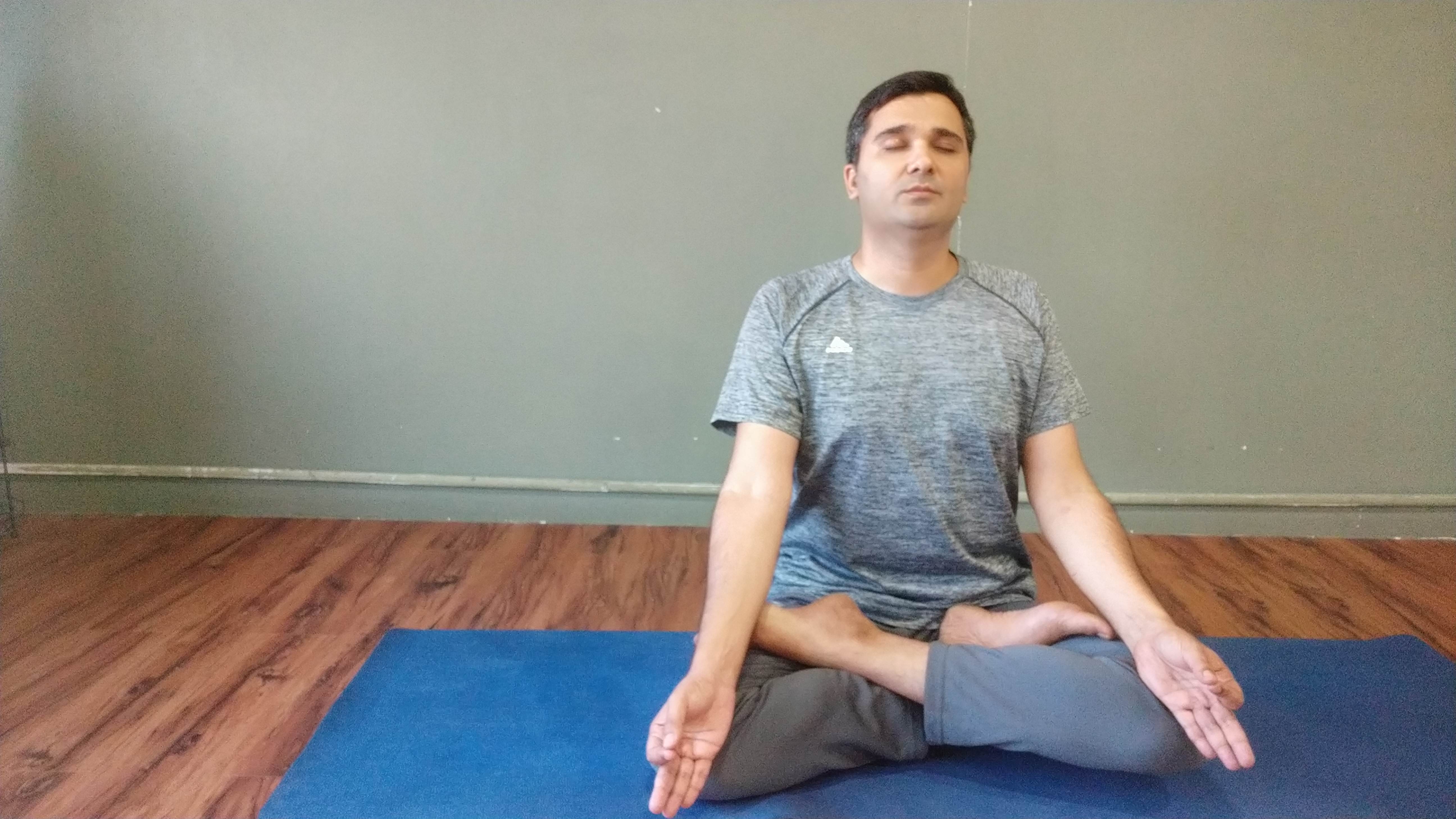 ₹4,999
Original Price: ₹16,996
Frequently Asked Questions
When does the course start and finish?
The Course Starts when you enroll, this Course has Validity only for 4 Months we recommend to spend daily 1.5 to 2 hours The Access will automatically be Deactive after 7 Days of Completion of 4 Months
How long do I have access to the course?
This will Gives access to 3 Months from the time you Enroll
What it takes to Get Yoga Certification?
We Believe if you Sincierly follow the Game plan and do all Modules you will Clear the Certification in 4 Months or may be less depending upon your Yoga backround. Daily Moving in this journey is Important to get sure results
What Covers in the Enrollment Cost?
The Enrollment cost Cover the Syllabus. We have no Role in Conducting the Examination as we provide only Coaching that will give a Strong Foundation to Clear your Exams, This Course does not include the Examination Fees that has to be paud to YCB directly and follow the procedure online.